Price
There are a lot of ways to look at "price."
The most common way is to use a simple multiplier. For example: let's say you are playing on a site on which the typical target score for cashing in tournaments is 150 points, and you have a budget of $50,000 to work with. As such, you would want each of your players to be able to triple their salary.
And certainly, this is a solid approach. In fact, this is the approach I took myself at the beginning of my NFL DFS career.
Ultimately, however, you also need to realize that there are more elements in play with "price" — particularly in regards to quarterbacks.
The three main elements I want to look at are: Cash Games versus GPPs, Upside versus Safety, and Paying Up To Be Contrarian.
To read the rest of this lesson, you must purchase the course!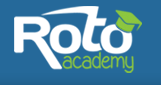 RotoAcademy offers one-of-a-kind, data-driven content to help you win.