Putting it All Together
Here's the thing:
This is my opinion.
Take it for what it's worth.
Choose to "fade" my opinion if you'd like. In fact, if you want, this course is over for you. You're finished — graduated.
Congratulations!
Everything up to this point is guaranteed to help you in a fundamental sense. You now have a fuller and more complete understanding of exactly what makes Coors Field what it is.
You now know which types of pitchers succeed at Coors (heck, if you want, you can even "know it well enough" to use pitchers at Coors when all the numbers line up; one of the nights I was working on this course, I used a Rockies pitcher on DraftKings at the lowest price I had seen a pitcher priced all year: seven innings pitched, seven strikeouts, three earned runs, and a win — a solid fantasy score for any pitcher, and an absolutely elite score for a minimum-priced guy. I chose to roll him out in both cash games and GPPs at 0.5 percent ownership because the numbers lined up so heavily in a "don't use hitters against this guy at Coors" sense, I went all out and rostered the guy himself). And you now know what you should be looking for in hitters at Coors.
If you're like me, that may be all you want to know. You may not want to know exactly how I apply this knowledge in my own roster-building efforts as your best bet for success may be to simply figure things out on your own.
That's your call. It's up to you. But I have let you know already: everything from this point forward is my opinion. This is how I like to play Coors Field — how I feel I can turn it to my advantage. This is how I aim to gain an edge when games are being played at Coors, in cash games and GPPs alike.
To read the rest of this lesson, you must purchase the course!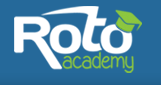 RotoAcademy offers one-of-a-kind, data-driven content to help you win.