Putting It All Together
Listen:
Every day, every spot on your team should have a purpose. Every player you are using should be a player you feel good about.
To read the rest of this lesson, you must purchase the course!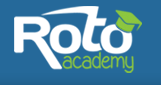 RotoAcademy offers one-of-a-kind, data-driven content to help you win.