The Four Core Components
I feel bad, but maybe I shouldn't.
In some of my other RotoAcademy courses, I inject a lot more humor and a lot more cleverness than I am injecting into this course. I feel like this course is wearing a suit and tie compared to the khakis and graphic tees of the other courses (at the very least, I feel like this course has some sort of "slacks with nice shoes and a button-up shirt" thing going on – maybe with that button-up shirt open enough to show some chest hair…). But for some reason, that's just the way this course is coming together.
Maybe "feeling bad" is pointless, though. You came here, primarily, for the information, right? You're still getting the information, so who cares if the information is wearing "Gap pants and thrift store shirts" or is instead wearing "some cheaper alternative to Brooks Brothers."
Oh, yeah – the "Four Core" components. That's what I'm supposed to be talking about.
To read the rest of this lesson, you must purchase the course!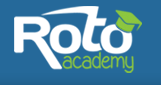 RotoAcademy offers one-of-a-kind, data-driven content to help you win.