What Types of Pitchers Succeed at Coors?
Honestly? We have absolutely no idea. But wait! Don't assume I tricked you into spending money on this course. Don't slam the door on this course and curse me under your breath. Allow me to explain.
You see, year in and year out, the Rockies' rotation is pretty much a mess. If "succeeding at Coors Field" as a pitcher were as simple as throwing a good sinker, the Rockies would have solved their problems years ago, right? This is pretty much the approach they have been trying year in and year out for a while. "If we can get a team full of sinker-ballers, they can all induce ground balls, and this will neutralize the effect of 'extra space in the outfield for hits' and 'extra chances of fly balls turning into home runs.' "
This seems like sound logic, doesn't it?
But here's the problem: It hasn't worked.
Now, there are, perhaps, very clear and obvious reasons why this is the case. Before we get to those reasons, however, this
disclaimer needs to be added:
As great as sites like Fangraphs and Baseball Prospectus and other sites like these are — as advanced as these sites are in their understanding of the underlying components of baseball success — don't you think a Major League team would have even more knowledge than these great baseball minds have from afar? Don't you think — with all their resources (and with all the incentives there are for them to make fundamentally smart moves!) — the Rockies probably have a better understanding than any of us do of what should work at Coors?
You see, here's why I bring this up.
To read the rest of this lesson, you must purchase the course!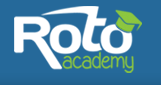 RotoAcademy offers one-of-a-kind, data-driven content to help you win.