Where to Find These Stats & What They Mean
Last lesson, we talked about all sorts of pitcher stats you should be looking at.
Most of you probably know already where you need to go in order to find these stats. Many of you may even know exactly what is considered a "good stat" and what is considered a "bad stat" in these areas.
In order to make sure no one is left hanging, however (and in order to make sure you are not just "assuming" you know what is considered a good and bad stat in these areas), we are going to cover these quickly before moving onto the types of hitters I like to target at Coors.
To read the rest of this lesson, you must purchase the course!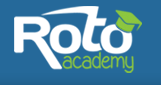 RotoAcademy offers one-of-a-kind, data-driven content to help you win.