Yi Jianlian and That Time He Posted Up a Chair: International Rookies
There have been numerous examples of international players from all over the world finding success in the NBA. From Dirk "The German Shephard" Nowitzki out of Germany, to Tony Parker out of France, to Yao Ming out of China: if you can ball, there's a good chance you'll be discovered at some point, no matter where you are.
One international player that did not quite have the same level of success as some of his predecessors was Yi Jianlian. A member of the Chinese national team, Jianlian made waves before the 2007 NBA draft as a 6'11" center with guard-like agility. Highlights against inferior Chinese competition hammered this point home, but what truly stuck out about Jianlian's NBA draft process was one particular workout.
The stories of individual NBA draft team workouts range from inspiring to ridiculous. There's the time Kwame Brown beat Tyson Chandler in a game of one-on-one, prompting owner Michael Jordan to draft Brown number one overall over other prospects such as Chandler, Pau Gasol and Joe Johnson. There's also the time Penny Hardaway basically earned himself the number one overall pick via trade after an incredible pre-draft workout that made Hardaway claim, "I didn't really miss a shot." So the workouts can go either way, usually depending on how the player's career ends up.
Then there was Jianlian's NBA pre-draft workout. I just spent 15 minutes on Google attempting to bring you video footage of Jianlian literally posting up a chair, but the rest of the internet appears to be just flabbergasted as I am that this video doesn't exist.
Anyways, back in 2007 there was minimum video footage that existed on Jianlian, and as part of his highlight reel there was video of him posting up a stationary chair. Unfortunately for Jianlian, his chair domination failed to translate to NBA production, as he averaged just eight points and five rebounds per game in an uninspiring five-year NBA career.
So yeah, international NBA prospects have made for some great players, and some international players who should stay international. With the NBA a more global sport than ever, has advanced scouting weeded out the Jianlian's from the draft? Are international rookies better equipped to handle the rigors of NBA life having already played professionally in Europe?
To read the rest of this lesson, you must purchase the course!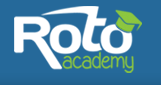 RotoAcademy offers one-of-a-kind, data-driven content to help you win.