DraftKings Acquires StarStreet, Playboy to FD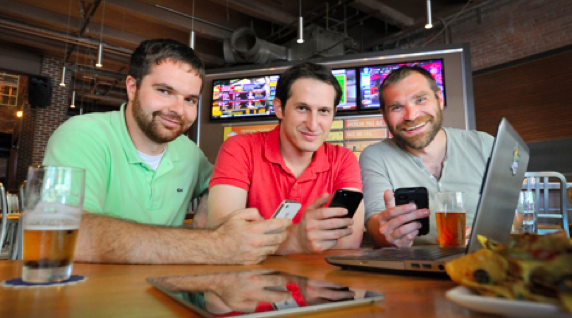 About 1 month after DraftKings acquired DraftStreet, DK continues to make whatever moves it can to be #1 in the Daily Fantasy World. Early this morning it was announced that DraftKings also acquired StarStreet's assets.
As most of the DFS (Daily Fantasy Sports) community is aware, StarStreet and DraftKings were both based out of Boston, MA. Jeremy Levine, CEO & Founder of StarStreet, has always had a great relationship with DraftKings and their CEO Jason Robins, and told me that he felt extremely comfortable transferring his users' accounts to DraftKings' platform. StarStreet has come a long, long way since founding in 2009 as a TechStars funded startup. The most hardcore RotoGrinders members may remember that Jeremy and his co-founder, Nicolo Giorgi, first started StarStreet as a performance-based sports stock market platform before later shifting focus solely to Daily Fantasy. – StarStreet has told me that they are not done with the Daily Fantasy world, but are shifting their focus to a mobile gaming solution for Daily Fantasy sports. We'll have more details on that product in the future.
Accoring to Paul Liberman, co-founder of DraftKings, StarStreet player accounts will transfer over as of Monday afternoon. If the transfer process is anything similar to the process utilized in the DraftStreet merger, then it will be extremely convenient and quick for users.
$41M in Funding
In addition to this exciting news, DraftKings has raised $41M in funding led by the Raine Group. In addition to The Raine Group, existing investors Redpoint Ventures, GGV Capital, and Atlas Venture all joined in on the Series C round of funding. This brings the grand total to $75M. The battle of fund-raising between FanDuel and DraftKings is reaching epic levels. Per Techcruch DraftKings, hopes to leverage The Raine Group's connections in the media, entertainment, and gaming worlds to help grow its business. It will use the funding to accelerate customer acquisition through a number of different media channels, including TV, radio, digital, and mobile ahead of the NFL season.
Playboy Mansion Finals Events Acquired by FanDuel
We've just been informed that, interestingly enough, DraftKings main competitor, FanDuel, has had StarStreet's Playboy Mansion contract transferred to them. This live event package was a huge highlight of StarStreet offerings, and allowed finalists to party it up at the Playboy Mansion in L.A., while competing for high stakes cash prizes. It will be exciting to see what FanDuel can do with the contract to these parties, but it looks like we can expect more daily fantasy sports events to be held at Hugh Hefner's abode.
More Updates Coming
Lastly, stay tuned to this article for more updates as they come in. I'll be in touch with the DraftKings co-founders as RotoGrinders is currently in Atlantis covering the DK World Baseball Championships. $1,000,000 will be awarded to 1st place. You can follow live coverage of the DK event here