Rise & Grind: Monday, October 17th
Welcome to the RotoGrinders Rise & Grind. Celia is away today, but don't worry, she will return Tuesday.
Let's take a quick look at Sunday's big winners, the GrindersLive schedule, and the return of Rick Grimes.
In Case You Missed It
Another week, another exciting Sunday night sweat for a million dollars on DraftKings. This week it was RotoGrinders member Mallen21 narrowly edging out marioncobretti, taking down the top spot and the $1 million prize (plus a whole lot more). The late game Lamar Miller (17.3%) touchdown and massive games from Kenny Britt (2.9%), Rob Gronkowski (5.7%), and Golden Tate (4.5%) led him to victory.
Second place finisher marioncobretti took adavantage of big games from Odell Beckham Jr (4.3% owned) and Golden Tate (4.5% owned). The 44.20 DK points scored by Odell Beckham Jr and 33.80 by Golden Tate Tate pushed marioncobretti past 250 points, which was good for a $200,000 payday.
Here is what this weeks $1,000,000 lineup looked like:
But wait, that's not all. Mallen21 took 4 of the top 5 places in the NFL $4.44M FANTASY FOOTBALL MILLIONAIRE.
Meanwhile, over on FanDuel, RotoGrinders member fdapo was dominating the FanDuel Sunday Million until a late fourth quarter touchdown by Lamar Miller knocked him out of the top spot. With under three minutes left in the game, Dago3 took the lead and the $300,000 first place prize.
No Odell? No problem for Aveit777 over on FantasyDraft. He is currently leading the 100K Run and Gun, and will look to hold during the Monday Night game to take down the 10k first place prize.
Watch the full video of Odell scoring the game winning touchdown, and him proposing to the practice net by clicking the image below:
You can catch up on all of Sundays NFL winners from the links below:
| TOURNAMENT | PRIZE POOL |
| --- | --- |
| $1.6M NFL Sunday Million ($300K to 1st) | $1,600,000 |
| $1M Sun NFL Sling TV Rush ($100K to 1st) | $1,000,000 |
| $650K Sun NFL Monster ($100K to 1st) | $650,000 |
| $400K Sun NFL Kickoff ($100K to 1st) | $400,000 |
| $400K Sun NFL Snap ($400K Guaranteed) | $400,000 |
| $300K Sun NFL Snap ($25K to 1st, 1pm Only) | $300,000 |
| $5 Million WFFC Qualifier MEGA Qualifier (5 Seats, LA Trip + WFFC Seat) | $265,000 |
| $250K Sun NFL Blitz ($50K to 1st) | $250,000 |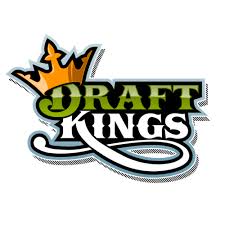 | TOURNAMENT | PRIZE POOL |
| --- | --- |
| NFL $4.44M FANTASY FOOTBALL MILLIONAIRE | $4,444,444 |
| NFL $1.5M WILDCAT | $1,500,000 |
| NFL $1.4M PLAY-ACTION | $1,400,000 |
| NFL MASSIVE $25 DOUBLE UP | $600,000 |
| NFL $550K SLANT | $550,000 |
| NFL $500K SUNDAY NIGHT SPECIAL | $500,000 |
| NFL $325K LUXURY BOX | $325,000 |
| NFL $320K PLAY-ACTION | $320,000 |

We're less than one week away from the start of The Walking Dead Season 7. If you haven't noticed there are some incredible Walking Dead memes and .gifs scattered across the web. Normally our RG contests are sports related, but for this special occasion I think its only right to make use of a little known area of RotoGrinders to run a contest The Off Topic Forum.
So, head over to THIS THREAD and post the best Walking Dead meme or .gif you can find before the premier of season 7 next Sunday night. Best entries will win some RG prizes.
Is there something else you'd like to see in this column? Questions or comments? Leave them below and we'd be happy to consider them. Have a great weekend!