Short Term vs. Long Term Injuries
Short-Term Injuries
Short-term injuries are basically any injury where we can expect the player to return to the lineup in a reasonable time frame. We don't have to put specific parameters on it, but it's basically when a player is expected to return within the next week or two.
Sites typically set their salaries for the next day's slate the night before. The time difference, between when salaries are posted and when lineups lock, creates inefficiencies in the market. This is where the short-term injuries come into play. When a player is a scratched from the lineup, his backup is going to be priced as if he were playing his usual role. The sites can't do anything about it, because the salaries are already set for the night. This makes the backup player that may usually play 10-15 minutes a huge value, because he is obviously going to see a considerable more amount of playing time.
Daily fantasy sites will generally try to adjust salaries as quickly as possible in these situations, but even after a backup has a big fantasy outing, you will rarely see his salary fully reflect a single performance. It generally takes 4-5 games before that backup is actually priced as a starter. There is generally a solid window for us to derive value when a player misses a week or two of action.
To read the rest of this lesson, you must purchase the course!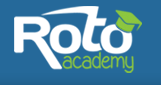 RotoAcademy offers one-of-a-kind, data-driven content to help you win.