Tournament History & Course Likeness
Throughout these lessons, you will hear me harp on the same thing over and over: it's imperative for your golfers to make the cut in daily fantasy golf. When a player misses the cut, their fantasy production halts and they have no chance to move up on the leaderboard, which severely limits your team's upside. This lesson will focus on course history and how it can be used to in your weekly research routine.
There are a number of different reasons why certain golfers play well on certain courses. The course may favor that type of golfer (long off the tee, accurate, great short game etc.), the golfer may be very familiar with the course layout, the golfer may have local knowledge of the course, the golfer may be playing in his hometown, the golfer may be used to playing on the type of grass on the course, or the golfer may have extra confidence at a course that he's played well on in the past.
When a player dominates a course year in and year out, he is referred to as a "horse for the course." According to Wikipedia, "The term is widely used in the foreign-language translation industry." This definition doesn't apply to one bit, but who doesn't love a Wikipedia reference every now and then? A horse for the course is basically a golfer that has great success at a particular venue.
To read the rest of this lesson, you must purchase the course!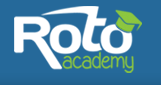 RotoAcademy offers one-of-a-kind, data-driven content to help you win.