The NFL Week 11 GPP Scene - FanDuel and DraftKings NFL DFS Recap
Week 11's NFL DFS Main Slate is in the books and it was yet another week full of odd coaching decisions and several more calls blown by refs. We had plenty of "chalky" plays to choose from, as 13 different players saw over 15% ownership in the DraftKings Millionaire Maker. The problem is, most of those popular selections underperformed (frankly, several of them flat out sucked).
Let's dig in.
Ownership Review
Using our awesome tool ResultsDB we can quickly analyze where the ownership actually landed in the Milly Maker.
Quaterback – After his ridiculous performance last week, it wasn't too surprising to see Lamar Jackson as the highest-owned QB this weekend as he clocked in at 19.23% ownership. Behind, but still carrying double-digit ownership rates were the super-cheap Kyle Allen and Drew Brees. Both Jimmy Garoppolo and Josh Allen posted huge scores at under 4% ownership. Oh, and Andy Dalton has .10% ownership (Gardner Minshew, Case Keenum and Teddy Bridgewater also found their way onto some rosters).
Running Back – Brian Hill and Josh Jacobs were projected by Chris Gimino to be the two most popular plays at RB this weekend, and he was spot on. Jacobs was the highest-owned player on the slate at 43.16% with Hill trailing just behind where he destroyed 37.79% of rosters with his dude. Christian McCaffrey couldn't find the endzone, so he must have disappointed the 23.36% of his owners, right? False. He still managed to be the top-scoring RB this week.
Wide Receiver – For the most part, the popular WR targets all worked out pretty well. DJ Moore, Deebo Samuel, Michael Thomas all performed quite well and were owned on 20% percent of rosters. The same can not be said about Mohamed Sanu, who grabbed eight rushing yards to go along with his two receptions for four yards. Four. He was a 22.70% owned dud. Some low-owned gems here separated the field, as Josh Brown, DJ Chark, Calvin Ridley, Michael Gallup, Randall Cobb and Stefon Diggs all smashed at rather low market share.
Tight End – Greg Olsen, Jared Cook and Darren Waller were the three tight-ends to reach double-digit ownership. They all did fine, but definitely weren't difference-makers either way. The real edge here came from the 3.81% of users who slotted Ryan Griffin and watch him erupt for 109 yards and a touchdown.
DST – There seems to be a potential slate-breaking performance here every week and we saw another one again this time around with the Atlanta Falcons DST easily posting the highest score of this group. At under 1% ownership, they were the third least selected team with only the Bengals and Buccaneers being less popular.
The Results
FanDuel
$1.8M NFL Sunday Million ($300K to 1st)
User rico70 took down the NFL Sunday Million and walked away with the $300K first-place prize. Congrats! The stack of Josh Allen and John Brown was likely the starting place for this lineup and those two certainly paid off in a big way. Filling in this beast lineup were huge performances from value WR's in Stefon Diggs, Calvin Ridley and "(player-popup #dj-chark)DJ Chark Jr which freed up enough salary for this user to load in Alvin Kamara and Ezekiel Elliott at RB and Zach Ertz at TE.
$1M Sun NFL MEGA MONSTER ($250K to 1st) – moklovin
$444K Sun NFL Bomb ($100K to 1st) – chipotleaddict
$333K Sun NFL Gunslinger ($100K to 1st) – wakeywakey (shout out to both hoop2410 and weeble1 for their impressive finishes here, also)
$300K Sun NFL Gladiator ($100K to 1st) – wakeywakey
$300K Sun NFL Blitz ($100K to 1st) – moklovin
$300K Sun NFL Kickoff ($100K to 1st) – giantsquid
$300K Sun NFL Rush ($100K to 1st) – bulldogs1962
DraftKings
NFL $3M Fantasy Football Millionaire [$1M to 1st]
The same Josh Allen to John Brown that won the Sunday Million on FanDuel, delivered nhpain a $1,000,000 win on DK. This lineup even took the Buffalo stack a step farther by adding Devante Parker. Christian McCaffrey 33.1 touchdown-less fantasy points helped boost this lineup up the leaderboard and I already touched on above how Calvin Ridley, Deebo Samuel and Ryan Griffin all smashed.With 221.64 points, this lineup was able to best the other 38,824 competitors. BOOM!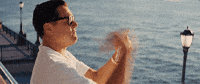 NFL $1.2M Play-Action [$100K to 1st, 20 Entry Max] – billys69
NFL $1.11M Wildcat [$250K to 1st] – chipotleaddict
NFL $850K Luxury Box [$200K to 1st] – chipotleaddict
NFL $500K Power Sweep [$100K to 1st, 3 Entry Max] – jacosta2024