Agents of Fantasy - Heroes Who Can Take Down an MLB DFS Tournament: May 24th
TJ Zwarych is one of the top up and coming Daily Fantasy Sports players in the world. Not only is he a long time RotoGrinders member, but he is also the Editor-In-Chief of TV & Film media outlet the Agents of Fandom and host of their podcast. The Agents of Fantasy are a brand new segment where TJ brings his love for Fandom into the Daily Fantasy Sports circle, to help you take down tournaments.
May 24th
Each segment, the Fantastic Four will include my top 4 pitchers for tournaments on FanDuel and DraftKings. At times, they'll include plays who are picking up ownership if I feel like the rostership still doesn't reflect their upside. Typically, if there is a cash game lock and someone who is pushing 50% rostered, these pitchers won't get mentioned. However, sometimes on smaller slates, four pitchers won't be an option.
The Fantastic Four – Best MLB DFS Picks
We have an incredibly abundant pitching slate tonight, with a wide variety of super powered individuals taking the mound. Mutants, meta-humans, aliens and super soldiers alike are going toe-to-toe this evening, and with such a large slate, we don't have any ridiculous rostership issues. We're looking solely at high-upside pitchers tonight, one's that can win us some tournaments.
Kevin Gausman 9500 DK / 9400 FD – Last time Gausman was lumped in with a group of elite pictures and wasn't projecting for the rostership to go with his skill-set, twice the amount of the field that was projected ended up playing him. Despite this, he disappointed in a big way. With an improvement to his skill-set this year and people being scared off by his last game, I'm going right back to the well. Although still a potent offense, St Louis isn't quite as villainous against right handed pitching. With sub 10% of the field projecting to play him, I'll be all over Gausman tonight.
Corbin Burnes 10100 DK / 10600 FD – Burnes is another pitcher who disappointed his last time taking the mound, and hopefully that will scare some people off tonight. While Burnes has been giving up some contact, he still is an elite strikeout pitcher capable of getting out of trouble, as well as recovering after a few earned runs. The nature of the slate isn't leading rostership to get too concentrated on Burnes, and he is my top projected pitcher on the slate.
Dylan Cease 9800 DK / 9600 FD – Although the matchup is worrisome, Cease boasts a heroic 40% strikeout rate to right handed batters this season, and he will face 5 of them tonight against the Right Sox. On a big slate like tonight, we want to focus on upside to get us to the top of tournaments. We can't be settling for pitchers that will "hopefully" get us there with some ground balls, especially on Fanduel, we need strikeouts. So while Rafael Devers and Trevor Story may hit a ball or two out of the park, there's a good chance Dylan Cease will rack up 10+ strikeouts to go along with it.
George Kirby 6000 DK / 7000 FD – Kirby is my preferred SP on DK if you are spending down, because although he will be played by the field, it won't be at near the rate of Sonny Gray. Kirby is one of the top prospects in baseball, and while it would be nice to be playing in Oakland as opposed to Seattle, he still draws as good of a matchup as he could hope for against the woeful Athletics. Even on FD where he was priced up significantly in the past, I still think his price tag justifies getting in lineups as he has the potential to put up a big score.
Earth's Mightiest MLB DFS Stacks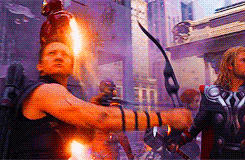 There was an idea, Dave Potts knows this, called the Stacking Initiative. The idea was to bring together a group of remarkable baseball players, to see if they could become something more. To see if they could work together when we needed them, to hit Home Runs with people on base, like we never could.
The Dodgers and the Diamondbacks are both in great spots tonight, but the field is going there in bunches as well. While I still plan on rostering these teams in tournaments, I have other targets not picking up the rostership I am even more interested in.
Atlanta Braves – We have some weather concerns in this one, and that may be why the field isn't getting here. As long as Roth gives us the all clear, the warm weather of Atlanta combined with the low strikeout pitching style of Gibson has me courageous to play the Braves tonight. Although Gibson has been striking out righties at a higher clip this year, he's still giving up a ton of hard contact. The top of the lineup provides elite hitting options like Acuna and great salary savings like Contreras, while the back half of the lineups fly ball nature matches up well against Gibson.
Houston Astros – The trend of today's heroes, is facing off against villains who don't strikeout their opponents. Plesac is going to have to get incredibly lucky to achieve his evil plot of taking over Houston, and I'm definitely siding with the Astros bats that often seem like they have telepathic abilities to know what pitch is coming. Yordan Alvarez, Jose Altuve and Kyle Tucker top my list as one-offs as well as part of a stack, and I love getting large amounts of this entire lineup from top to bottom.
Toronto Blue Jays – The Blue Jays bats have disappointed so far this season, especially when they've appeared as chalk. Thankfully, today the field seems to think they have invisibility powers. Hicks is a young pitcher who struggles with walks, and the Blue Jays have power all throughout the lineup to put up large scores in a hurry if runners are on base. Hicks' top super power is his ability to generate ground balls, and the Jays have fly ball hitters throughout the lineup, with those that struggle the most with ground balls also being the ones with the most power. Anytime the field isn't playing the Blue Jays, I will be.