NFL Week 2 GPP Recap: The Miami Massacre (Part 2 of 16)
After HeadChopper's huge win last week, Grinders everywhere were ready to get after the Week 2 Milly Makers. Before we get into the actual results, let's take a look at some of the most interesting notes observed today.
1) The NFL schedule makers are really missing the boat again. In the age of DFS and legal sports betting helping to keep casual fans fully invested and the viewer-friendly NFL Red Zone putting up some massive ratings, why on earth were there 10 games in the 1PM slot and just three at 4PM? Would a single East Coast team complain about a 4PM start time? Fans would have more time to sleep in, added time to tailgate and spend money at local establishments prior to the game, and still be home in time to put the kids to bed for school tomorrow. An even mix of games between the two time slates seems like a win/win scenario. No?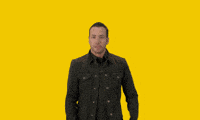 2) The Miami Dolphins are bad. Really. Really. Bad. They had just 184 yards of total offense and turned the ball over four times…. in fact, the NE defense would have nearly covered this massive spread on their own (14 points for NE's Defense vs 0 points for the Dolphins). We knew the Patriots D/ST was going to be popular today (15.4% pOWN% on DK – 19.6% pOWN% on FanDuel), but if you didn't eat the chalk on this one, you quickly found yourself in quite the hole.
3) Patrick Mahomes seemingly didn't have one of his better games, but the DFS stat-line is still incredible: 443 Passing yards and four TD's. On a related note, after Sammy Watkins played a major role in helping DFS'ers grab some massive pay-days last week, his teammate Demarcus Robinson was one of the low-owned gems of the week as he hauled in six receptions for 172 yards and a pair of TD's.
4) The Tennessee Titans finally caught fire (apologies ahead of time for the corny joke)
Slate Altering Injuries
1) Ben Roethlisberger – He didn't look sharp early and it was clear his elbow was a problem. Mason Rudolph filled in admirably, but Big Ben's departure zapped the DFS upside of this offense (Vance McDonald aside, but thankfully we have MrTuttle's "Truly" great wisdom to help keep him in our player pool). It's also worth noting that they weren't helped by Donte Moncrief's stone hands).
2) Drew Brees – Unfortunately for Brees owners, the QB's hand (most notably his thumb) got to meet Aaron Donald up-close and personal. It looked painful and he exited the game in favor of Teddy Bridgewater. Bridgewater wasn't bad, but this offense just seemed lost without their leader and never found the end-zone. Chalk Alvin Kamara turned out to be a big mistake this week.
The Chalk (DraftKings Ownership from Milly Maker via our ResultsDB)
Some chalk smashed, some did just enough to live with, and several completely flopped. DFS NFL is volatile and this is just more proof.
The
GPP

Results
DraftKings
User Mushtaqlatifi bested 263,707 other lineups to bring home the $1,000,000 first-place prize in DraftKings Week 2 Milly Maker. His/her more obvious plays all smashed, but three very contrarian moves helped separate this squad from the pack. As you'd expect, Demarcus Robinson was one of them, but both Emmanuel Sanders and Preston Williams both exceeded value at less than 2% ownership. His move to the top was a buzzer-beater for the ages (see below)
– Tweet courtesy of Hazy
NFL $1.75M Play-Action [$100K to 1st] – User Boondocksaint252 (great movie, by the way) ended the night on top of the leaderboard in this massive 673,686 user contest – turning a $3 entry fee into a cool $100,000!
As you would imagine, there just wasn't a single missed shot in this lineup
$10M Fantasy Football World Championship Qualifiers
K9ezra
CoachS111
Taper
Skibasher
escot4
bucko4885
JeffElJefe
PetrGibbons
Ryanmax
Laxgod26
Chalk (note: Chalk certainly lived up to his/her user name – see below)
FanDuel
$3M NFL Sunday Million – With a 5.5 point victory, user onelove2251 took down the Week 2 FanDuel Milly Maker. The Josh Jacobs chalk managed not to be a death-blow, as this lineup was one of the few in the field with Demarcus Robinson and his 32.2 fantasy points (just 0.6% ownership). Congrats on the life-changing win!

$450K Sun NFL Monster – FD user Keds had one for the ages here as this user took 1st, 2nd and 3rd place for a combined $160K. When the season started, we all knew the WR trio of Mecole Hardman, Demarcus Robinson and Tyrell Williams would lead to eventual domination, right? Shoutout to familiar face GoSixersGo76 on his 7th place finish!
$400K Sun NFL Blitz – It seems like Keds was never taught the art of sharing as a child as he/she took this baby down too…. with that same WR trio. Add another $100K to the incredible Week 2!
$400K Sun NFL Bomb – Samis1116 reigned victorious in the $44 entry Bomb for a six-figure takedown. Taking a page from Keds playbook, this lineup utlized out both Hardman and Williams at WR, also aided by strong games from all three running backs (and of course the NE defense).
$375K Sun NFL Gunslinger – shocae edged out the likes of gosixersgo76 and CSURam to take down the $1,650 entry fee Gunslinger. These winning lineups on FanDuel all seem very similar and, frankly, not all that wild from a pOWN% standpoint.
A huge congratulations to all of the big winners in Week 2. Now it's time to turn our attention to the MNF Showdown Slates!