HeadChopping the Competition - NFL Week 1 GPP Recap
The excitement leading up to kickoff of the Thursday Night football season-opener reached what felt like seemingly an all-time high. However, the offenses of both the Bears and Packers did their best Oakland Raider Antonio Brown impressions and neither showed up to play. No joke, Thursday actually saw four MLB teams (Chicago Cubs, St. Louis Cardinals, Oakland Athletics and the Miami Frickin' Marlins) put up the same 10-spot as the victorious Packers. It. Was. Ugly.
Nonetheless, once the DFS world stopped shaking their heads in disappointment, all attention shifted to the MASSIVE Sunday GPP's. Unlike the TNF opener, we didn't have to wait long for some fireworks today. Within minutes, we were off as Patrick Mahomes hooked up with Sammy Watkins on a 68-yard touchdown. Watkins, owned at generally less than 5% around the industry, didn't wait long to strike again as Mahomes found him streaking down the sidelines for a 49-yard touchdown just a bit later in the first quarter. The tone was set early and often: this was going to be a high scoring week.
The 1PM games proved to be a treasure trove for fantasy points. Joining Watkins as smash options at WR were the extreme values of DeSean Jackson in a revenge game against his former team and two rookies making their NFL debuts in Marquise "Hollywood" Brown, and the Eric Crain special known as Terry McLaurin. Meanwhile at RB, chalk options of CMC, Le'Veon Bell and Dalvin Cook delivered as expected. Perhaps less expected where huge performances from the likes of Derrick Henry and Mark Ingram. Before the 3 PM games had settled, the teams sitting at the top of the standings were feeling pretty darn good.
Still, there were five games in the 4 PM window that could (and would) shake things up. Before we see how things actually played out, let's air out some of the most tilting things I observed this Sunday (feel free to comment with more that I missed).
Vultured:
Todd Gurley X 2 by Malcolm Brown. Maybe vultured isn't the right word in this instance, but it still stung for Gurley owners.
Nick Chubb by Dontrell Hilliard – First quarter and 1st-and-goal from the 4 and they decide to give Hilliard his one-single carry of the game? I mean … what the hell? Nick Chubb is listed at 227 lbs.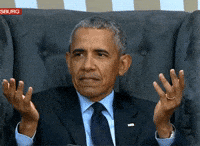 Christian McCaffrey by Alex Armah – Not that CMC needed any more fantasy points, but he probably should have had them. Armah scores the "garbage time" (the TD did cut the lead to three, so maybe not garbage – but still) on what was also his only carry of the entire game.
Saquon Barkley by Wayne Gallman – This was one of the only fears some had regarding Barkley coming into the season, and we saw it play out immediately. The Giants were so far behind late in the fourth quarter, that they called on Gallman for mop-up duties, including his 2-yard rushing touchdown.
Slate-altering Injuries
Nick Foles – Ouch – He was planted into the turf in the first quarter and never would return. In fact, it'll likely be several weeks/months until we see him behind center again in Jacksonville as it's been reported that he has broken his left collarbone.
Tyreek Hill – Also left the same game (minutes apart) as Foles due to kharma a shoulder injury that looks like it'll keep him out for a few weeks. Sammy Watkins was rolling prior to this injury, but it definitely helped him see a few additional targets down the stretch.
Joe Mixon – He was ineffective prior to the injury, but his day ended early to the disappointment of his DFS owners.
The Results
Ok, back to those massive GPP's. Let's run through the biggest ones with the help of our very own ResultsDB and see who's partying hard tonight. And likely skipping work tomorrow (Hint: One of them you're almost certainly VERY VERY familiar with) You can find links to these tournaments in our forum here ———> Tournament Links
DraftKings
ResultsDB: DraftKings Week 1 – Main Slate
It was a tremendously successful opening weekend for RotoGrinders' members as TopCorner held off 294,117 other lineups to take down the DK Millionaire Maker. Odell Beckham Jr. was the worst performing player on his squad, which should tell you enough. Nailing Marquise "Hollywood" Brown at just 0.31% owned was the biggest difference-maker. Congrats to yet another DFS Millionaire! Also deserving some accolades are RG members MisterPost, Larejo123 and goudsaab on their impressive top-10 finishes!
Papagates, the current leader in our 2019 TPOY Race , put another feather in his cap with this gem. The sneaky sharp call on DJ Chark Jr. (just .46% owned) was the icing on the cake of a terrific lineup. Shoutout to other RG members rikkidee, Danny830x & Cubasugar1 for their top-5 finishes.
$10M Fantasy Football World Championship Qualifiers
There were several different qualifiers this week, so here's a rundown of those who locked in their spot for the DK live final in Miami in Week 1;
1) Goudsaab X 2
2) Papagates
3) rmschr12
4) underjones X2
5) ebeimfohr (Team RG)
6) GrindersCal (RG Founder)
7) darcmaniluk
8) kev6873
Congratulations to these finalists as they'll compete for the $2,000,000 top-prize in December's Live Final.
FanDuel
In what was "officially" (ie: not official in any way whatsoever) the longest Million Dollar sweat every recorded (a lot of which was live with Blenderhd on the Sunday Sweat Show), our very own HeadChopper managed to survive overtime between the Lions and Cardinals and 408,354 other competitors to bring home the ONE MILLION DOLLAR payday. A huge congratulations to a true OG Grinder! His accomplishments are numerous, but this one has to be the crowned jewel! Incredible.
In the $600K FanDuel Monster, CJV23 nailed the Lamar Jackson, Sammy Watkins, Christian McCaffrey trifecta and held on for the $100,000 top-prize. Active RotoGrinders member gosixersgo76 came up just short w/ a late push from David Johnson and Austin Ekeler, but the Nick Foles injury (just 7 FD points prior to his exit) was simply too much to overcome…. though a $50K pay-day with an injured QB is still quite the accomplishment. We detailed his rise through the rankings several months back (find the interview here) and he appears ready to for another tremendous NFL season in 2019 as he currently sits in 9th place in the 2019 TPOY!
Week 1 was an incredibly successful start to the season for a bunch of RotoGrinders members. Hopefully, we have some more sweating to do tonight in SNF and during tomorrow night's two MNF games. After that, let's get to work on Week 2!