The Fantasy Grout, Week 17 - Grout In Review
And like that,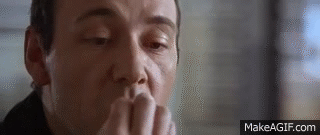 the 2017 Grout season was gone.
I thought now would be a good time to do some recapping. We had nearly 800 guesses over 17 weeks, totaling $3,075,000 in salary and scoring 9,008 points. 2.929 PT/$K was our overall value on those guesses. In those 17 weeks, we had a lot of Shouts. See:
Week 1:
daddywarbuttocks
Spencer Ware
$4,400
35.90 PT
8.159 PT/$K
Week 2:
dethdealers
Dennis Pitta
$2,800
22.20 PT
7.929 PT/$K
2
Texxdogg
Week 3:
SwaguarsFan
Terrelle Pryor
$3,400
34.90 PT
10.265 PT/$K
Week 4:
dinkpuppy
John Brown
$4,300
27.40 PT
6.372 PT/$K
Week 5:
Peaches13
Cameron Meredith
$3,000
30.60 PT
10.200 PT/$K
5
Datperpdaron
5
arpuchie
Week 6:
pastorthor
C.J. Fiedorowicz
$2,500
20.50 PT
8.200 PT/$K
Week 7:
SwaguarsFan
Jack Doyle
$2,500
22.80 PT
9.120 PT/$K
7
geoffoz
7
Anttheman
7
mbaggia08
7
Aarondh88
Week 8:
daddywarbuttocks
C.J. Fiedorowicz
$2,800
15.30 PT
5.464 PT/$k
8
Datperpdaron
8
pastorthor
8
BreesToGraham
8
Lupz27
Week 9:
garrigou
Latavius Murray
$4,000
34.70 PT
8.675 PT/$K
Week 10:
daddywarbuttocks
Cameron Brate
$3,500
21.40 PT
6.114 PT/$K
Week 11:

DFSP

rodigy
Rob Kelley
$4,400
34.70 PT
7.886 PT/$K
Week 12:
theseige
Ted Ginn
$3,900
25.80 PT
6.615 PT/$K
12
JGroove5
Week 13:
SwaguarsFan
Ladarius Green
$2,800
26.00 PT
9.286 PT/$K
13
NickyJ51
13
Aniesdad
13
RotoRaff
Week 14:
NickyJ51
Robby Anderson
$3,000
17.10 PT
5.700 PT/$K
14
Indycrocodile
14
shanekern03
14
reddogv31
14
1010mg
Week 15:
Tbn55
Ty Montgomery
$4,800
33.30 PT
6.938 PT/$K
Week 16:
JMToWin
Cameron Meredith
$4,700
31.50 PT
6.702 PT/$K
16
dethdealers
16

DFSP

rodigy
Week 17:
JGroove5
Rex Burkhead
$3,500
31.40 PT
8.971 PT/$K
17
juiblex
Speaking of Week 17 …
What a week for value running backs! You see the top three players, Rex Burkhead, Zach Zenner, and Jerick McKinnon were all cheap backs. What you don't see, because they weren't selected, are Charcandrick West's 28.6 points, Shaun Draughn's 26.9 points, Devontae Booker's 24.9 points, Corey Grant's 24.7 points, DeAngelo Williams' 24.4 points, or Isaiah Crowell's 21.8 points. A Grout back explosion! Credit where it's due, JGroove5 and juiblex picked the correct back from the two in Gang Grout (as opposed to yours truly, who chose the other one).
A "J Groove" is something to do with welding, I learned, so I had no choice but to weld your Shout together JGroove5!
Along the same lines (read: completely different lines), I learned a "juiblex" is a faceless lord in Dungeons & Dragons. Fortunately, one was available to come in and deliver your Shout!
We also had two concurrent competitions running. Starting in Week 9, we began the second half competition. For those who hadn't joined us right away, it was a way to get into the fun. The Two-Thirds Threshold still applies, which means you needed six entries in the final eight weeks to qualify. Twenty-eight people did just that, entering a pick in at least six of the final eight weeks.
The winner only received one Shout over that period, but had a PT/$K of more than 3.75 in four of seven picks, and was around 3 PT/$K with two more of his picks. All in all, he put in $27,200 worth of second-half Grout players, totaling 116.80 points and good for a value of 4.294 PT/$K. Your second half winner – SwaguarsFan!
The other competition we had running was our season-long competition. With a total of 17 weeks, you needed 12 entries to quality. Our winner had 13. His value across all 13 of those picks was exactly 4.4 PT/$K, which was nearly .5 PT/$K better than our second-place finisher. This wasn't a win; this was a romp. Sweeping the season, congrats to SwaguarsFan!
Additionally, we finished up the JMToLose Challenge this week, in disappointing fashion.
I was able to defeat him in the overall value of picks, but on a week-to-week basis, he got to the necessary nine wins with a week to spare even.
Well, that's it. Now, for nothing more than greed, let's break down the Wild Card Round.
The Fantasy Grout
The premise behind The Fantasy Grout has always been that the majority of people play for fun, so why can't the articles be funny? Sure, I'll let you know who I like, with some supporting evidence. Rather than write a dissertation supporting the play though, I'd rather throw something in there to get a chuckle.
Holding that balance, between fun and functional, has been an increasingly big challenge for me. Trying to do both has done little more than bloat my word count. Then, when people's time is short, they flock to the more concise writing. To combat that, here's my plan:
I'm going to give you my current lineup with the reasons I'm playing everyone. Then, I'm going to intersperse things that made me laugh on the internet this week. No subtle tie in or theme. Nothing overarching. Just factual and funny, in alternating fashion.
Houston Texans, $3,800 VS OAK – I think this might end up being a bit of a "Pay Up To Be Contrarian" situation. Starting the defense that allows the least yards versus a rookie quarterback making his first NFL start isn't rocket science, but it's expensive science. When the Remaining Salary is a red number, people will be much more inclined to click the "X" next to Texans rather than clicking out of their Steelers Stack. That will leave Houston under-owned.
In addition to ceding the fewest yards per game, the Texans allow the fewest number of first downs per game. They are getting former first-overall pick, Jadeveon Clowney, and corner Johnathan Joseph back after missing last week. They're at home, and the Raiders implied team total is 16.5.
Now, here's a funny license plate:
Jared Cook, $3,800 VS NYG – Not my first choice, by any means, but if the Packers decide to pray on the Giants' defensive weakness, they'll throw the ball to the middle of the field, where Cooks roams. That's especially true if Janoris Jenkins is healthy enough to suit up for New York, joining Dominique Rodgers-Cromartie and Eli Apple to complete the Giants' CB unit, the fifth-stingiest unit against receivers.
Meanwhile, Football Outsiders ranks the Giants as the seventh worst team at covering the tight end, a position that's been key to Rodgers' resurgence. Number 12 sports a 25:1 TD:INT ratio in the 10 games he has had Cook at his disposal, while the ratio dips to 15:6 in the six games without Cooks. The Packers will need to continue that … surgence (?) if they are going to keep pace with the Giants, and Cook will need to be a main ingredient.
Now, here's an image you can't unsee!
Odell Beckham, Jr., $9,100 AT GB – Before OBJ predictably disappointed in a matchup with Josh Norman in Week 17, he had quietly put up at least 19 DraftKings points in 7-of-8 games. That floor was offered at a nice $1,500 – $2,000 discount, relative to the top running backs. Now, Beckham's price has been goosed slightly, up to $9,100, but given the motley group of cornerbacks the Packers are running out there this weekend, the price would have to be $Arm + $Leg for me to turn it down.
With Sam Shields and Demetri Goodson already out for the season, with Quentin Rollins likely to miss with a concussion, and with Damarious Randall likely to play at less than 100%, there's not enough talent on the field for the Packers to stop Beckham, regardless of the scheme they use. Also, he's fourth in the NFL in % of his team's targets, and with everything on the table, I'd expect Eli Manning to go to him more and not less.
Jarvis Landry, $5,100 AT PIT – Fifth on that list of team target percentages is Beckham's LSU teammate, Landry, who is getting just over 28% of the Dolphins' pass game usage. His volume is especially high when the Dolphins are underdogs, receiving three extra targets per game. As huge dogs this week, Landry should benefit from plenty of Matt Moore's targets against a Pittsburgh pass defense which has allowed lines of 10/100 (O. Beckham), 4/54/1 (S. Watkins on one foot), 7/91 (B. LaFell), 7/79/1 (S. Smith), and 7/94 (T. Pryor) over their last five games.
Now, here's some from my college area code, that bring me immediate nostalgia. For the record, I can name several places in downtown Madison, where you can end up covered in burrs, if the gravity suddenly becomes too much to handle.
Kenny Stills, $3,800 AT PIT – Like when Oscar the Grouch has a sleep over, garbage time can be quite accommodating, even for multiple parties. Stills actually draws the best matchup among Dolphin receivers, as he likely crosses paths with Artie Burns, one of the few NFL cornerbacks named for what opposing wide receivers leave as they blow past him. ProFootballFocus has him rated as the seventh worst corner in terms of fantasy points per coverage route.
Also, while the whole pass game has benefited from Moore's presence over three games, Stills has gained the most, as this smart guy I know on Twitter pointed out.
Paul Richardson, $3,400 VS DET – Jermaine Kearse just can't play. There's no other way to explain how it took him 62 targets to catch his first touchdown this season. In Week 15, the Seahawks finally figured that out, starting Tyler Lockett over Kearse for the first time, and Lockett responded with 7/130/1. He was on pace for similar numbers when he was tackled just short of the goal line in Week 16, breaking his leg. From there, Paul Richardson stepped in, going 4-for-42 and a score that week and following it up with 4-for-40 in limited snaps Week 17 (Seahawks pulled their offense early in the 4th quarter).
Richardson is just $400 over the minimum this week, and draws a matchup with Detroit, who Football Outsiders ranks as the worst team in the NFL against the pass.
Now, here's an Onion headline that made me laugh, mainly because it accurately describes the state of my medicine cabinet.
Le'Veon Bell, $10,300 VS MIA – I'm self-aware enough to know you're not reading this and only this to craft your Wildcard lineup. I also know that the other place(s) you went said to play Le'Veon Bell too. Rather than reiterating Bell's massive usage, the Vegas line for the game, Miami's RB pass game weakness and the dearth of other running back options, let me just hit you with a "Ditto," and we'll move on.
Zach Zenner, $4,500 AT SEA – He's the "every-down back" now. Just ask Jim Bob. With that usage and that price, the only thing that might give you pause is the "AT SEA" you see there. Frankly, it's been their run defense that's been at sea the last two weeks, allowing in excess of 60 DraftKings points to David Johnson and Shaun Draughn combined.
Zenner should have a decent floor here, as his receiving chops protect against negative game flow. Theo Riddick had three 26+ point games in his first seven, exemplifying the upside a back can have in this offense. All of that is for $4,500, the second cheapest starting back on the slate.
Now, if you have kids, this Buzzfeed list will slay you. I'm partial to this one:
And this one:
Actually, this one too:
Just click the link.
Eli Manning, $6,100 AT GB – I want to play Ben Roethlisberger as much as you do, but this is the real (daily fantasy) world, where we don't get everything we want!
The Packers do two things that make starting a quarterback against them so perfect: 1) They don't stop anyone & 2) They score enough to force you to continue to take advantage of #1. The combination of those two factors should push Eli over 300, easy. After all, the Packers have made superheroes out of Matt Barkley (362-and-2), Sam Bradford (382-and-3), and Matt Stafford (347-and-2) the last three weeks, none of whom have Odell Beckham at the other end of their passes.
Also, Eli should come at not just a discount, price-wise, from the top options, but also ownership-wise. So, you've got that going for you, which is nice.
And speaking of Bill Murray, the weather in the Midwest is supposed to warm up some by Sunday, but my car said "-14°F" yesterday. That's the sort of weather that hits you like this, when you first walk out into it.